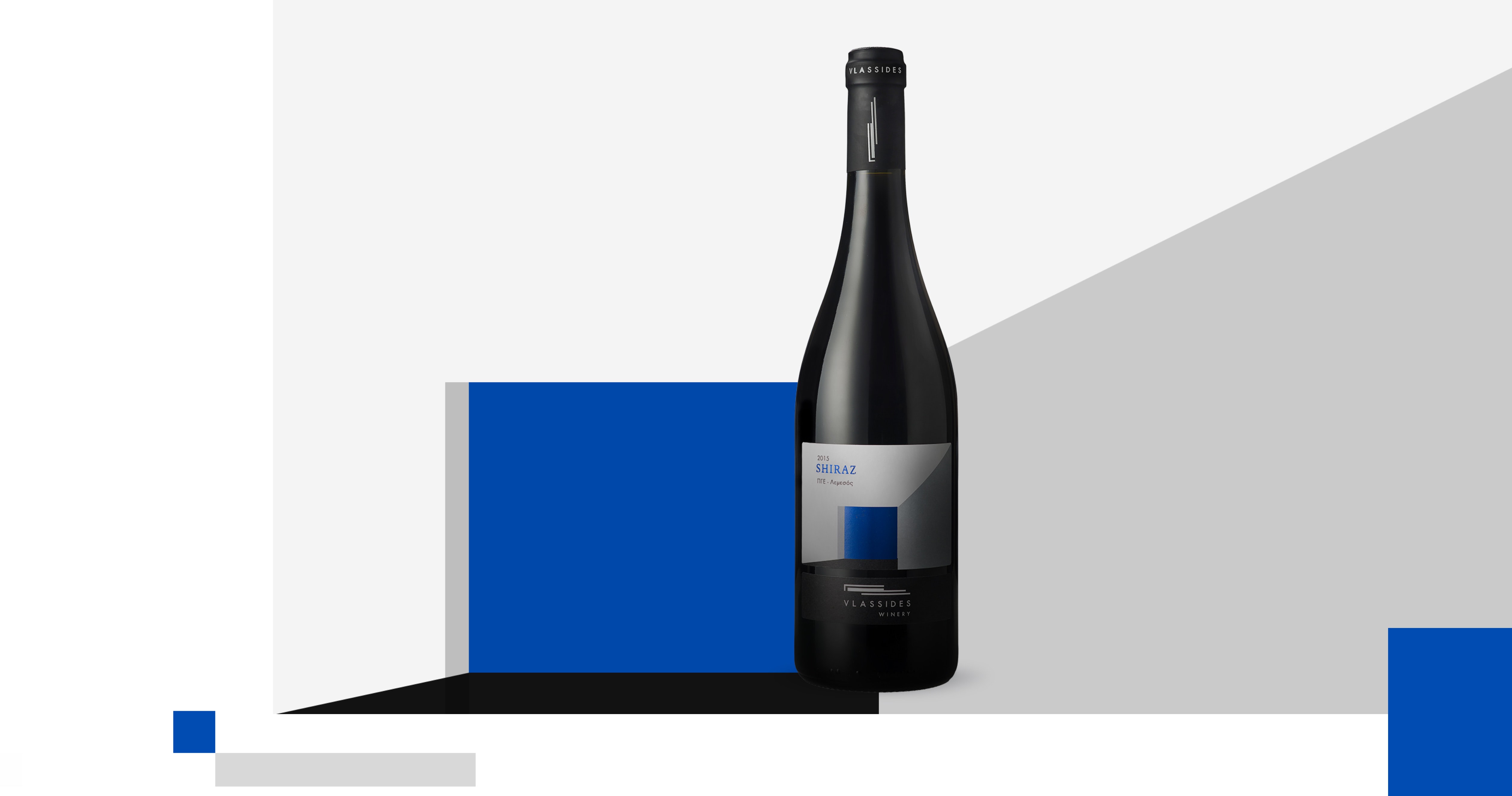 This "aristocratic" variety which comes from Rhone Valley in southern France, grows perfectly in the Cypriot vineyards.
Vlassides Shiraz, one of Cyprus' favourite red, is a prime example of this variety.
This is a rich wine with soft tannins. The grapes come from non-irrigated vineyards in Kilani, Vouni and Pachna.
The wine matures in oak barrels.
With the potential to evolve further for up to ten years.
Best served at 16-18°C.
Silver Medal
---
23rd Thessaloniki International Wine Competition 2023
Silver Medal
---
13th International Cyprus Wine Competition 2022
Gold Medal
---
12th International Cyprus Wine Competition 2019
Gold Medal
---
11th International Cyprus Wine Competition 2018
Bronze Medal 
---
Decanter World Wine Awards 2018
Bronze Medal 
---
Decanter World Wine Awards 2017
Silver Medal
---
9th International Cyprus Wine Competition 2016
Silver Medal
---
7th International Cyprus Wine Competition 2012
Silver Medal
---
5th International Cyprus Wine Competition 2010
Calcareous
50% Sand
30% Clay
20% Silt
The harvest takes place at the end of August. Extraction of phenolic substances lasts from seven to ten days. After the malolactic fermentation, the wine matures in French oak barrels for twelve months.
Organoleptic Characteristics:
Its fruity aromatic characteristics (black forest fruits, plum), are balanced with its spicy character (vanilla, cloves), which results mainly from ageing in French oak barrels. Notes of chocolate and tobacco blend together and complement the complexity in taste of Shiraz Vlassides 2020, in the most ideal way.
The taste and texture in the mouth create the sensation of moderate acidity that blends with the soft character of the tannins.
Its medium to exuberant body is followed by a long aftertaste.
Ability to age for another 8 years.
Harvest Information 2020:
Ethanol:
14,85% Vol
pH:
3,38
Total
Acidity (H2

SO

4):
4,14 g/l
Reducing Sugars:
1 g/l
| | |
| --- | --- |
| Rainfall: October until July | 900mm |
| | |
| --- | --- |
| Harvest Temperatures (Μ.Α.) | |
| | |
| Lowest: | 18,5°C – (8/2020) |
| Highest: | 33,6°C – (8/2020) |
2020 was characterised by a relatively mild winter. However, the temperatures that prevailed during the winter months affected the phenological stages of the vineyard (bud burst, flowering, veraison, maturation) which delayed their progression and for this reason harvest begun during the 3d week of August.
The total amount of rainfall in our area reached 850mm of rain, with 75% taking place between December of 2019 and January of 2020. The drought that followed, which started in mid-spring and continued until the harvest period, along with the absence of intense hot weather and with optimal viticultural care, helped to produce perfectly healthy grapes with excellent ripening.
The average temperature in August was 25.5°C, favouring the technological and phenolic maturation of Sauvignon blanc and Shiraz, varieties which ripen during this time of the year.
The average temperature in September of 2020 was 25°C, 2.5°C higher than in 2019. The increased temperature resulted in the abrupt increase of the sugars of the Merlot variety during harvest season. On the contrary, Cabernet Sauvignon had a simultaneous technological and phenolic maturation. The non-grafted indigenous varieties of our vineyards of Xinisteri, Promara, Υiannoudi and Maratheftiko were not affected by this change and enjoyed a smooth maturation due to their adaptation to the climate of Cyprus.
As a result of all the above, this year's harvest has contributed significantly to the creation of wines that highlight the typical character of each variety with a strong terroir element, especially in wines which derive their grapes from selected vineyards such as Alates, Oroman, Sauvignon blanc, Cabernet Sauvignon and Opus Artis.
This year's white wines of Vlassides Winery present intense varietal aromas that evolve as we taste them and are characterised by balanced acidity and a cool aftertaste.
Due to the smooth maturation of our red varieties, the wines produced will be characterised by intense varietal aromas with a velvety balance between alcohol, acidity and phenolic load.